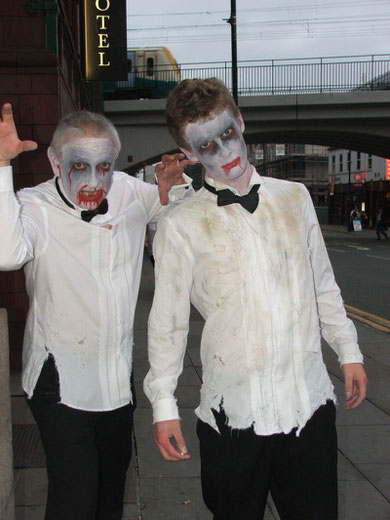 Thrillermania are atempting to break the World Record for the most zombies doing Michael Jackson's Thriller Dance in Bolton tomorrow night!
The event is taking place at Harper Green Leisure complex at 7pm. There are video tutorials on their website and a link to buy tickets http://www.thrillbolton.co.uk/
How exciting! What an awesome way to celebrate halloween! I met the organisers (pictured above!) outside the Palace Hotel at the Destination Florida fund raising event. Shame I wont be able to join in, I'll be apple bobing while dressed as a pumpkin at a kids halloween party!!! Very excited about that though!!!