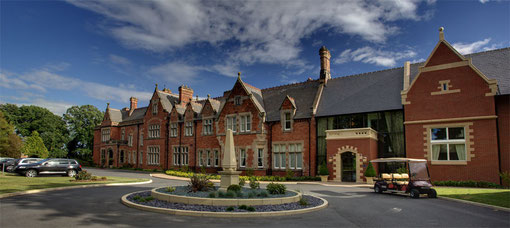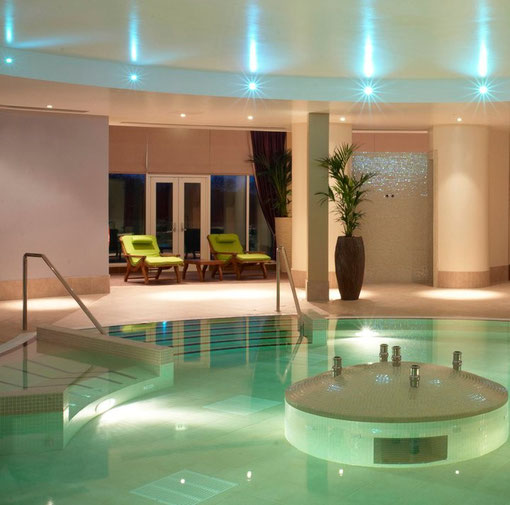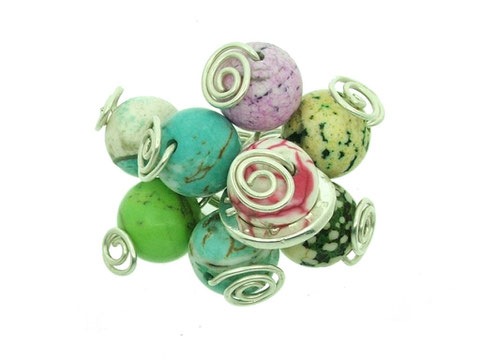 I had the most Blissful day at Rockliffe Hall! I got dropped off at 9am thinking that the launch was starting at 10am, but it was actually starting at 12!!! So lucky me ended up with 3 hours worth of ultimate pampering in the SPA!!! It is completely incredible, with a beautiful rainbow of stained glass by the pool, a huge plate of fresh fruit to refresh yourself, iced tea and water to keep you hydrated whilst relaxing! 
The hydro-pool is lovely and warm with a variety of different water pressured fountains, pipes and jets to massage your body. There was one that really made me laugh, it bubbles right up your back starting at the base making everything wabble, so i was sitting on my own laughing histerically!
The sound-wave therapy beds were amazing! They are in a beautiful body temperatured room with heated mosaic tiled beds shaped to fit the contours of your body with relaxing music and little twinkling lights in the celing.
Then theres the tepidarium, caldarium, tropicarium, roman and heat saunas, which range in temperature with either moisure, steam or dry heat all with beautiful lighting and music.
After a hot room you can either have an ice cold monsoon shower or exfoliate with ice from the ice fountain in the Igloo! I loved the Igloo! It was so refreshing, although i had to muffle my shrieks and squeals because it was so cold rubbing the ice all over your hot body (temperature hot i mean!)
Theres also a fabulous mosaic tiled foot spa with hot and ice cold mini bubbling baths to plunge your feet into.
The whole experience was sheer bliss. My skin was like silk afterwards and i felt like i was floating i was so relaxed!
What a wonderful way to start the day!
When i finally emerged to launch the jewellery collection (after a hot pink Leighton and Denny file and polish)  we had a delicious array of mini mince pies, mulled wine and Ferrero Rochers to tuck into whilst browsing the new Christmas goodies in the SPA Boutique. With lovely reps from Mamma Mio and Comfort zone giving away free samples and special offers, the day was just lovely! The jewellery looked beautiful in the cabinets and went down a storm with the SPA members and staff! 
The Range consists of 'Sleepy Dreamy Tipsy Love' Lyric Rings, (which describes the feeling you get after a good pampering in the spa)
Lyric Bangles with 3 positive affirmations  to choose from 
'Positive things happen to positive people'
' Happiness is when what you think, what you say and what you do are in harmony' 
'Love the moment and the energy of that moment will spread beyond all boundaries' 
Sterling Silver Cocktail Rings with large clusters of Howlite beads (as seen in July 2010 issue of Vogue)
Matching Bangle charms and plain drop little turquiose earrings.
I'd highly recommend a visit to Rockliffe hall the staff, treatments and the venue are truly amazing!
The jewellery's not bad either even if i do say so my self!! lol x:-)
See more pictures of the event here.