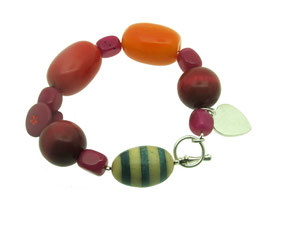 I've organised a wonderful array of craft based workshops to be held at my Parents retreat centre http://wycliffecentre.jimdo.com/workshops/
near Barnard Castle, County Durham
We've got some fantastic artists lined up to share their skills
There is going to be:
Jewellery revamping
revamping kids clothes
crochet (hearts, hats and flowers)
embellishing cardigans
felt making
stained glass
and Polymer Clay Beads (fimo)
I'm so excited I will be doing all of the courses!!!
With prices starting from only £17.50 you can learn some life long skills and not break the bank!
If you want to do a whole weekend you can stay at St Mary's for just £30 b&b including an evening meal! 
Home made soup and crusty bread will be available at lunch time for £3.50 and tea, coffee and scones will be available for a donation. Just let us know your dietry requirements.
If you would like to book a place on any of the courses then please get in touch!
info@emmahedley.com
01833 630921