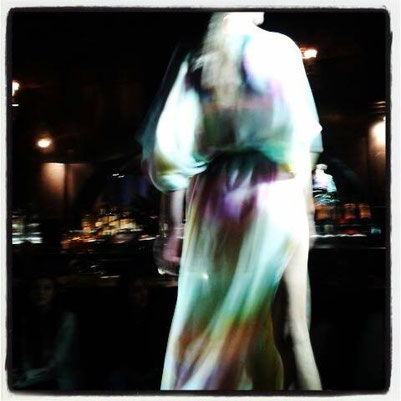 I went to the Fashion Front Row Catwalk Show last night featuring fabulous North East Designers. It was truly inspirational and great to see such cutting edge design from the North!
Here are some of my favorites:
F6 Studios, the gorgeous dress at the top, ice dyed flowing fabric in beautiful colours... I would love one of those!
Dayne Henderson, Couture Latex. These outfits were incredible, not something one could wear on the school run, but great fun!
The Libertarian, Millinery, exquisite hats from sophisticated to quirky show stoppers!
Tallulah Love Lingerie, stunning, vintage inspired, French Lace, silk, underwear.
Unfortunately my camera died so I didn't get as many pictures as I should have, but here are the ones I did get!
What a treat, great night, lovely people, inspirational design.