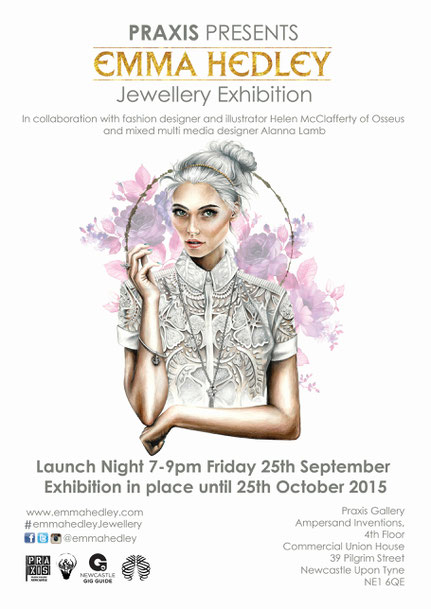 We have been working incredibly hard over the past year creating some wonderful new collections which will be launched as part of an exciting collaborative exhibition. With stunning illustrations by Helen McClafferty from Osseus Design, ambient music provided by The Newcastle Gig Guide and beautiful video imagery by Alannah Lamb.
The new Crown Collection is designed to empower you, each piece comes with the message
" This crown symbolises strength, power and resilience.
As you put on your crown, feel empowered to take charge.
You are the ruler of your world."
The Enchantment collection celebrates Emma's love of pattern, texture and intricate detail with layers and layers of hand pierced silver and laser cut acrylic creating elaborate and stunning statement pieces, very different to her previous work.
Elaborate patterns and intricate details,
inspired by magical treasures
from faraway lands.
Explore the beauty of life.

The Launch event is on Friday 25th September 7-9pm and the exhibition will be in place until 25th October
at Praxis Gallery,

Ampersand Inventions,
4th floor, Commercial Union House
39 Pilgrim Street
Newcastle Upon Tyne
NE1 6QE
Visit our facebook event page Emma Hedley Jewellery:New collection launch for more details, contact info@emmahedley.com or call 07887 555496