Now Available with each wedding and engagement ring! Handmade Velvet Monogrammed Ring Boxes!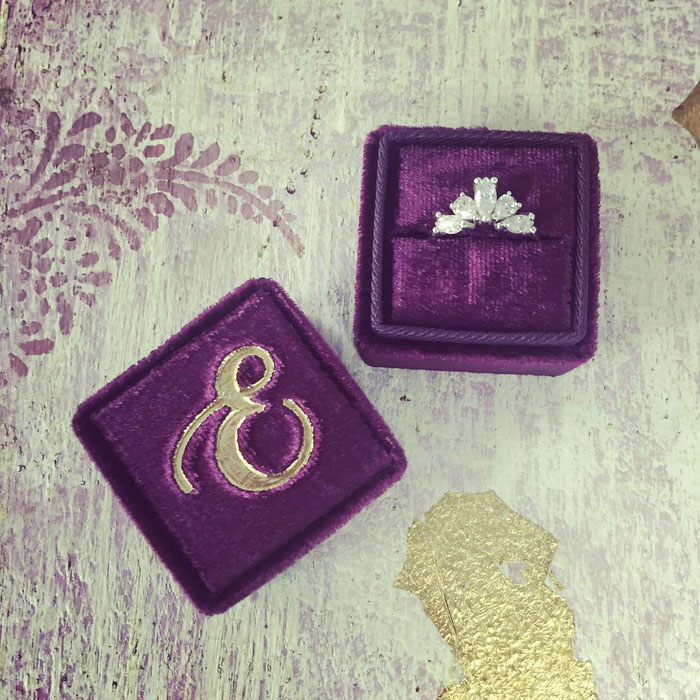 Oh my goodness me! Check out these beautifully hand crafted velvet monogrammed ring boxes! I absolutely LOVE them! They are made to order a choice 24 colours with your initial monogrammed on the lid! A match made in heaven with our gorgeous Fairtrade and ethically sourced bespoke engagement rings don't you think? Each of our bespoke wedding and engagement rings will now come perfectly presented in your very own personalised ring box! 
They are specially made to order for us by Bark and Berry  have a look at all their boxes and let us know which one is your favourite, they are just stunning!
You could happily go to bed at night gazing your gorgeous wedding and engagement ring in this little masterpiece, whilst you moisturise your beautifully manicured hands the night before your wedding day!
Ahh I just love the finishing touches x