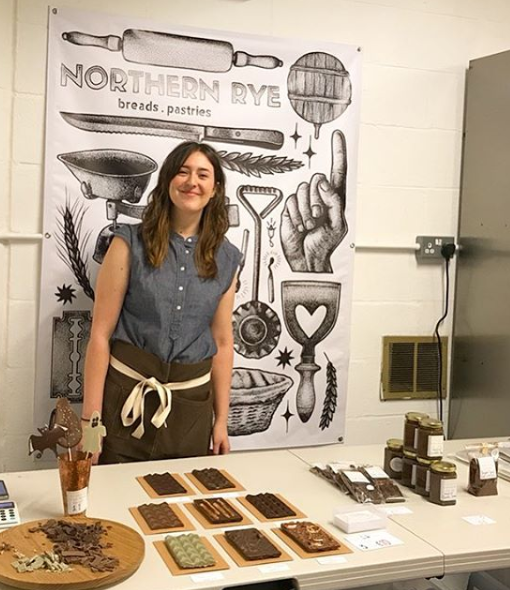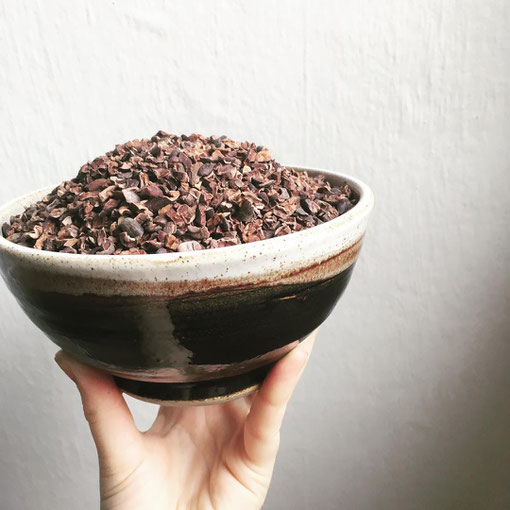 Abaissé produces the 'madagascan nibs' hot chocolate for our gift box range, as well as the stunning geometric Christmas Spice milk chocolate bars and taster packs. 
The festive season is undoubtedly the cosiest time of year, with much more time spent at home with the family, or curled up on the sofa for a Netflix binge. We wanted to include something beautifully handmade & local, that would make those indulgent nights in, even better. 
We first discovered Abaisse Chocolatier whilst searching Instagram for local goodies to add to the mix! Lillie has been training to be a chocolatier since she was 18 and having perfected her gorgeous treats she has just begun trading.
Lillie's products are entirely crafted by hand, from grinding down the cocoa beans, tempering the chocolate to even producing her own gianduja (think praline, but hazelnuts instead of almonds!) -  these delicious pieces of luxury are not only a comforting treat but also stunning to look at.
Lillie's geometric chocolate bars are like a work of art and each flavour combination is just incredible, from torched pear, maple & granola to green tea and puffed rice. We were all in firm agreement that this is the most beautiful chocolate any of us had ever tried, and we're all so excited to see Lillie's business flourish and thrive.
Lillie kindly brought five bars to the studio for us to photograph and we got so excited we ate them all within minutes...  before even getting the chance to photograph them (oops!) - so of course we just HAD to have these absolute beauties in our gift boxes!